This is the progress page on the Community Currency commission, which is in development.
This will be a local currency issued by Mark Herpel, editor of Community Currency magazine.
www.ccmag.net
THE OBVERSE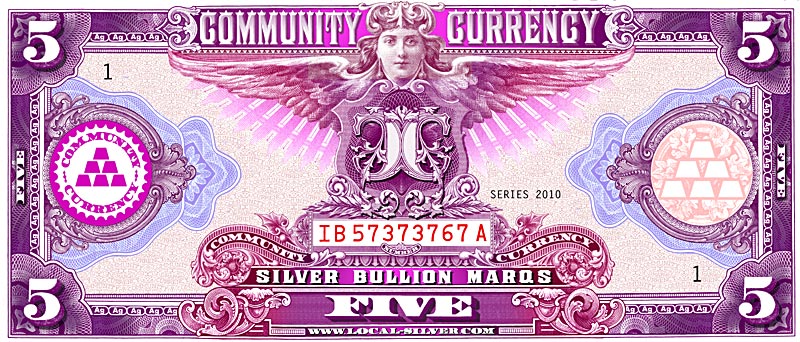 OBVERSE UPDATED: 7 September 2009
The fronts are basically done, except for possible last-minute tweaks.
The seal on the left will be a die-cut silver foil,
and the CC logo watermark (not shown) will appear in the circle on the right.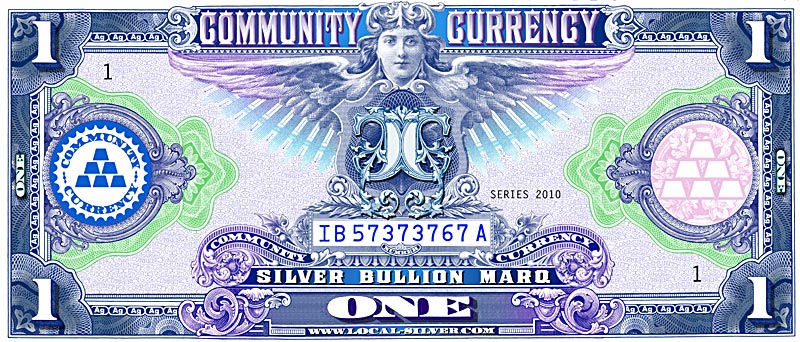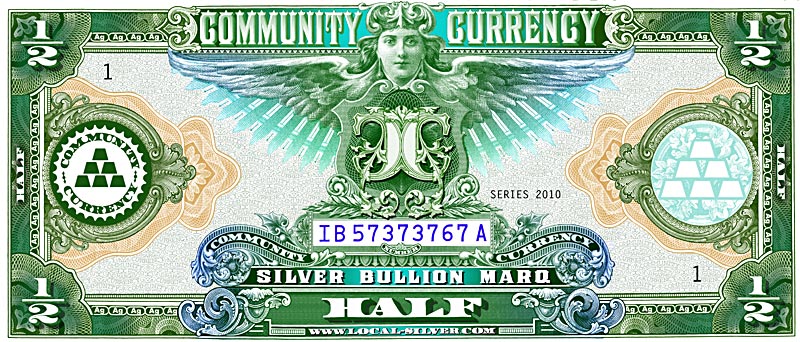 THE REVERSE
REVERSE UPDATED: 7 September 2009
The backs are also basically done, subject to minor, last-minute tweaks
.
During the process of making these notes, I discovered a meaningful system for the vignettes:
they represent the essential components of a functioning community. These components are Infrastructure, Commerce,
Government, Homes, and Culture. All communities need to have these five things in order to be a living, growing
community. In any series of notes, I always try to create a system with an intelligence or purpose behind the imagery,
and I feel that this system presents universal icons to represent all the communities that would use this currency.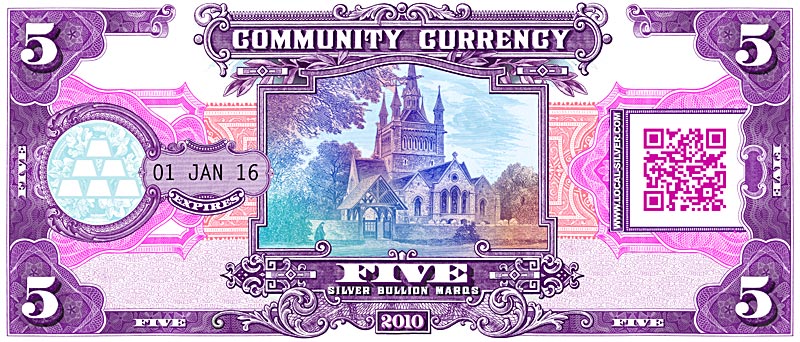 CULTURE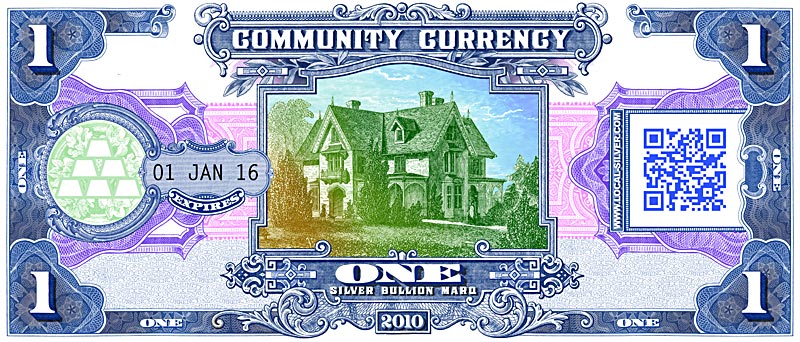 HOME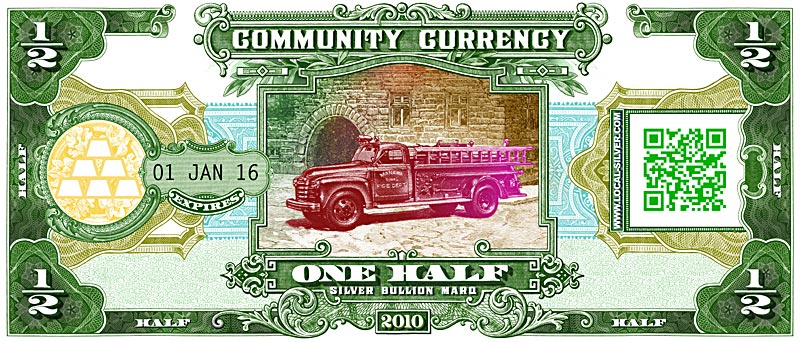 GOVERNMENT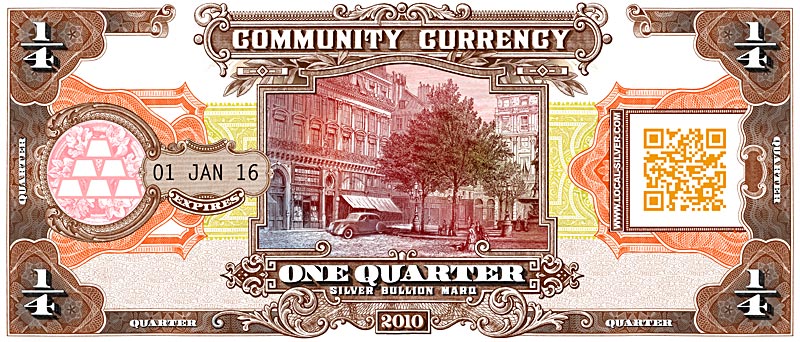 COMMERCE

INFRASTRUCTURE